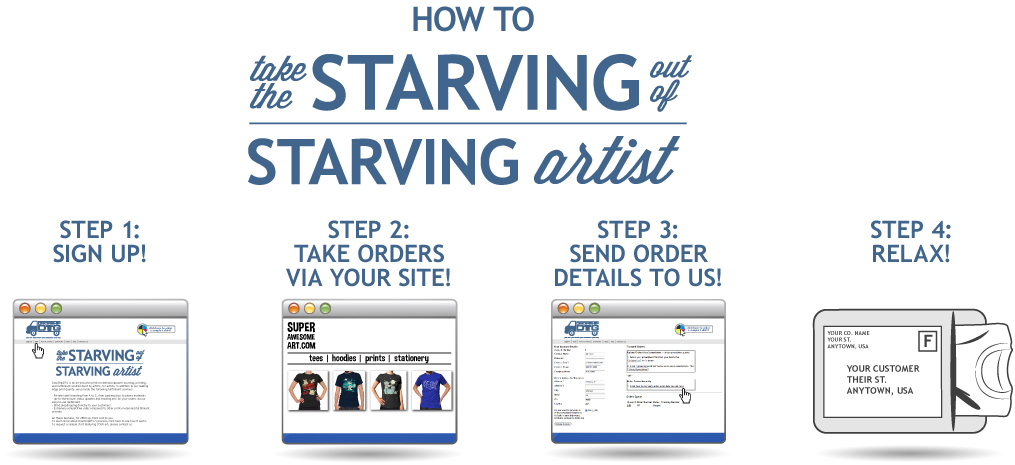 - Up-front cost to print t-shirts
- Running out of sizes your customers want to order
- Getting stuck with dead stock you can't sell
- Inventory tracking, warehousing, picking, packing, or shipping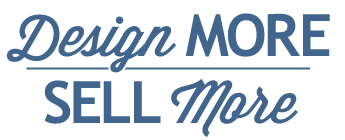 "DropShipDTG is the best! For the longest time I didn't want to print t-shirts. The stress of being stuck with overstock, and the setup fees of screen printing bummed me out so much!! They took all of that worry away! Now I can get my artwork on tees to my customers without any headache."
- Michelle, CrowdedTeeth.com

"DropShipDTG has completely improved what we, as artists, can offer our customers. We've used other companies with similar offerings, but for tees we have switched to using DropShipDTG. The quality is good (even after multiple washes). They use our branding when shipping, they don't promote themselves to our customers, and we get a bigger cut, just for sending a file. They use the same brand tees we have printed for shows, so our customers will get consistent tees. They allow us to offer girl-cut tees for our customers without having to keep that stock on hand. Now we want more hours in the day to keep uploading tee designs!"
- Renee, Robo Roku

DropShipDTG is an all-inclusive print-on-demand apparel sourcing, printing, and fulfillment solution built by artists, for artists. In addition to our leading edge print quality, we provide the following fulfillment services:

- Private label branding from A to Z, from packing slips to promo materials
- Up-to-the-minute status updates and tracking info for your orders via our easy-to-use dashboard
- Blind dropshipping directly to your customers
- Extremely competitive rates compared to other print-on-demand fulfillment services

All these features, for ZERO up-front cost to you. To learn more about DropShipDTG's process, click here to see how it works or click here to order a sample shirt featuring YOUR art.